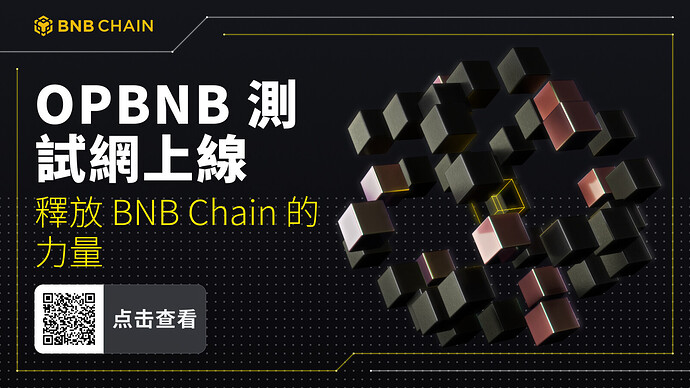 opBNB on BNBChain is an optimized layer-2 solution that aims to unleash the full potential of the BNB Chain. It provides lower fees and higher throughput, allowing for a more efficient and scalable blockchain experience. The opBNB Bridge enables the transfer of tokens between BNB Smart Chain (BSC) and opBNB.
MetaMask RPC details

You can add the network quickly through ChainList. Until this works, the fastest way is through the withdraw page, connect, switch network and you should be prompted.
Bridge
All bridges right now, have a 7-day out cooldown, like OP.
DEX
Charts
Explorer
Tools
More links