For Ethereum
Parsec (paid, $100/$300 monthly) is a very advanced tool that allows you to chart Ethereum NFT projects. It shows trades/listings aswel as top holders, but you can customize the layout as you wish.
New find: Mintify - free for now, soon a paid tool (updated as of 2023-01-08T06:39:00Z)
Besides NFT's you can also add other layouts including chain data, assets (tokens), lending, portfolio, address or you can track the whole NFT market.
The tool is quite expensive, but free to try out so you can decide if it's worth it for you. The cheapest plan is $100/mo for the basic features. The $300/mo plan offers more (advanced) features.
Parsec Charting tool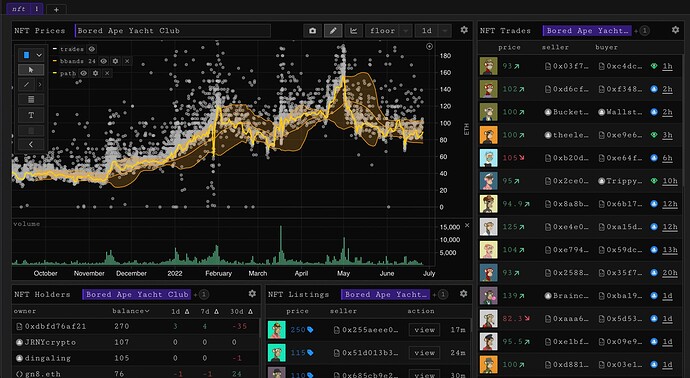 For Ethereum/Solana
CoinAcademy (free) allows you to query any ETH/SOL NFT chart. Supported charts are Market Cap, Avg. Price, Floor (however not on ETH), Daily Volume and Daily Sales. Sadly only daily charts are available.
For Solana
SolanaKit is excellent and offers a simple overview of the most important stats, including nice graphs. For example, look at DeGods. Also a good tool to spot what's trending and various other useful statistics.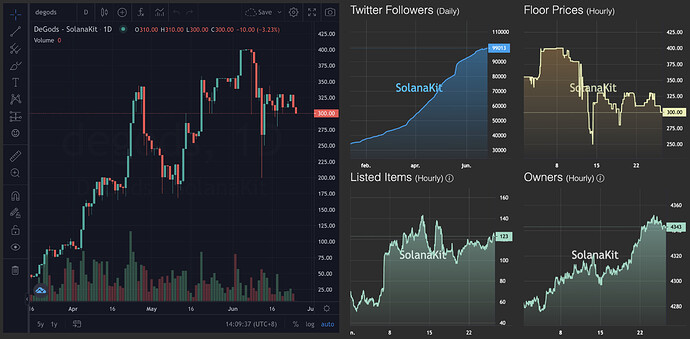 Solsniper allows you to chart Solana NFT collections with timeframes from up to 10 minutes.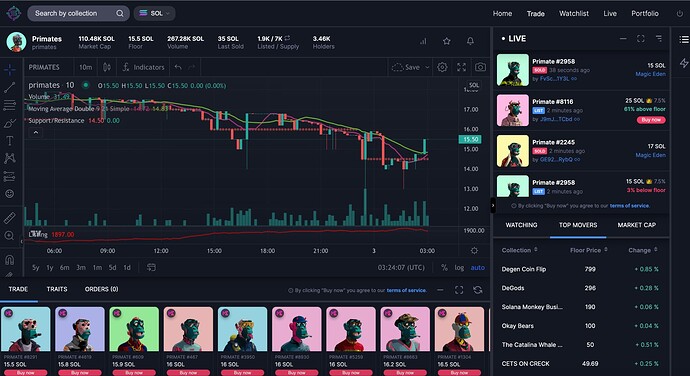 Do you know alternative tools? Let me know!